NEWS FLASH!!
RRAC Board Re-elected for another term!!
BOARD OF DIRECTORS - 2023-2024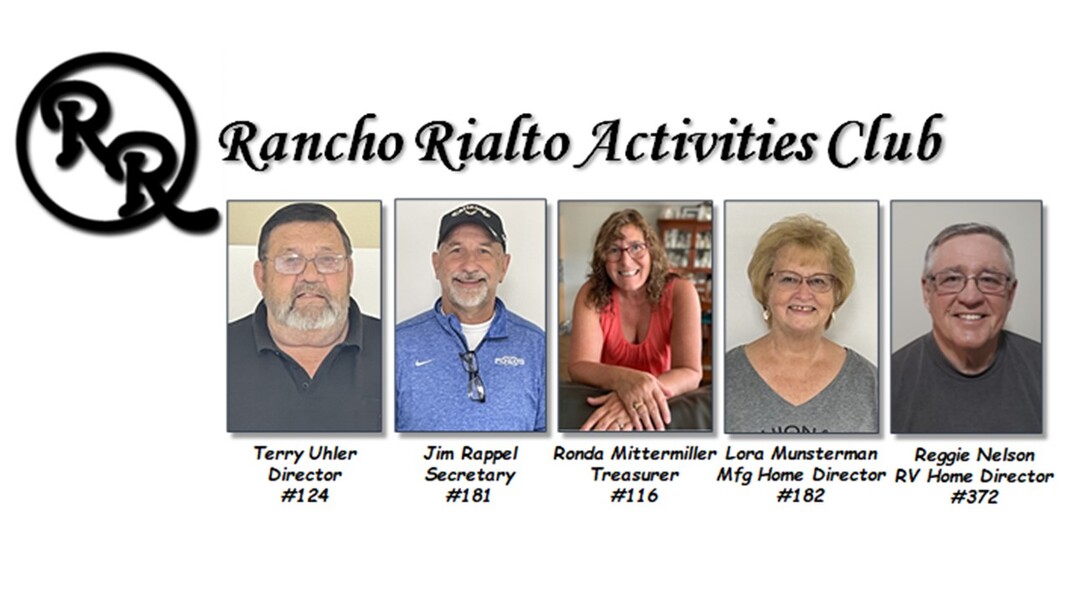 The Rancho Rialto Activities Club is a non-profit organization.  We are a small, 55-plus retirement community and all of our activities are organized on a volunteer basis.  We elect board members each year who manage the activity schedule, funds, and entertainment. Our General Meetings are held on the first and third Mondays of each month at 8:30 am.
Tickets are sold Mondays & Tuesdays from 9 a.m. to 10 a.m. in the clubhouse.

There are plenty of volunteer opportunities coming up.  Look for sign-up lists in the clubhouse.
Please join in on the fun and volunteer your time November through March.