ATTENTION !!!!!!       
2021 Calendars
---
SAVE YOUR PULL TABS
If you drink beverages with pull tabs and want to help veterans, remove the tabs and place them in the container in the clubhouse. Jean Poole is collecting them to help veterans buy wheel chairs, pay for medical treatment and other things. Thank you for your consideration.
---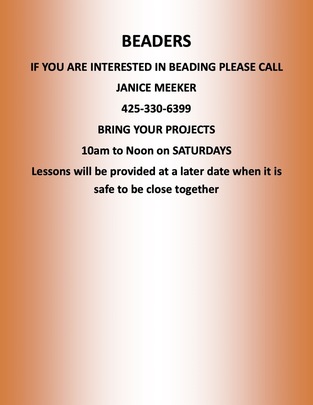 ---
SAIL BOATING AT WEST WETLANDS
The electric boat radio controlled sail boat operators club would like to invite you to come to the West Wetlands in Yuma on Wednesday mornings at 9AM.  They have extra boats for you to try or you can just watch the group sail boats.  If you have any questions call Ron Baird at (817) 692-2240.
---
EVENT SCHEDULES
Summer 2021 Activities Schedule
Summer 2021 RRAC Weekly Activities
2021-2022 Entertainment and Food
2020-2021 RRAC Weekly Calendar
---
---
JUNE 5, 2021 MOTHER'S DAY AND FATHER'S DAY HAMBURGER BASH
---
WANT TO LEARN ENGRAVING ART?
Artist Helen Howe 
Phone: 928-919-7089
Are you bored?  Why not let your artistic side out and take an engraving (scratch) class by artist, Helen Howe, our Rancho Rialto artist.  The class is free, however, bring a cutting board and money (to reimburse Helen for supplies and materials).   Engraving art is sketching a picture, using an exacto knife on a special board. Helen says NO talent necessary,  Classes will be 2 hours long, Tuesday and Thursdays, from 9:30 a.m. to 11:30 a.m., by appointment only.  It takes two weeks to complete one class.   During Covid, she will limit her classes to 2 students, at one time.  Distancing and masks are required. Weather permitting, classes will be outside, at her home.  Call Helen now and book your class. Men and women welcome. Not only are her classes fun, but you will take home that beautiful picture you made. Call Helen today. 
---
VOLUNTEER OF THE MONTH
After months of smashing cans, 17 bags are finally off to the recycling company.  Special thanks to our recycle man, Warren Ward  who faithfully gathers our cans from all the blue cans and crushes them for the activities club.  The board would like to award Warren as this Months VOLUNTEER OF THE MONTH.    The collection cans are located behind the Clubhouse and are marked cans only.  Do not put the cans in the garbage can by the post boxes. Easy access to the blue can are located behind the clubhouse by the Shuffleboard closet and by the south end of the pool area near the bathrooms.  There is another one sitting behind the large garbage container at the garbage site.   Only put aluminum cans in the recycle containers.   Special thanks to all our residents for donating their cans to the activities club.  These funds help support all the activities that don't make money.
---