General Session Minutes:
2023 - 2024!!
Monthly Calendars* 
* = Subject to change
NEWS FLASH!!
Friendly Reminder: RRAC would love it for all who attend RRAC events to wear their NAME TAGS!  Thank you.
---
Our Veterans Need Your Help!
Arizona State Veteran Home is in need for Christmas Gifts.  Please bring new or lightly used garments (all sizes), games, Puzzles, etc. to the box in the Clubhouse.  
Cash Donations are greatly appreciated and may be delivered to:
Joanie Hartenhoff lot #197
Roger Dobbelaire lot # 72
ACTVITIES
Pickleballers!  Welcome back meeting on Tuesday, 10 am December 5, at the courts!
***********************************************************
Mother's Day, Father's Day and Memorial Day Celebrations 2023!!










Halloween 2023!








Hamburger Bash 2023! 






~~~~~~~~~~~~~~~~~~~~~~~~~~~~~~~~
THE RANCHO RIALTO READERS BOOK CLUB ~ 2023-24 SEASON 
The Rancho Rialto Readers Book Club will continue to meet on the first Thursday of the month at 1:00 p.m. in the Clubhouse.  This past season we had 5-12 people attend the monthly meetings, and we have plenty of room for more!!  We have recommended and chosen the books for next season.  Included below is the chart with the dates and titles.
NO EXPERIENCE NECERSSARY!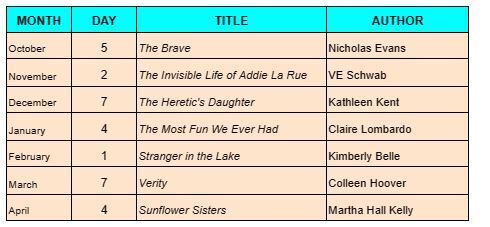 If you have any questions or problems, please let me know. 
Thank you, 
Beth Osowski  #130                                                                                            Book Club Chairperson
~~~~~~~~~~~~~~~~~~~~~~~~~~~~~~~~~~~~~~~~~~~~~~~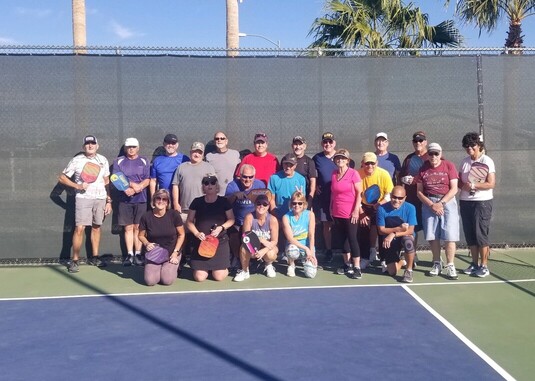 Season is off to an active start.  With the addition of 3 new courts, for a total of 5, many new residents are picking up the sport!  Monday through Saturday at 9 a.m. you can hear the sound of residents playing pickleball.  Pickleball is a paddleball sport that combines elements of badminton, table tennis, and tennis.  It's a sport where you can get your daily exercise, have fun, and meet new people.  It's very popular for all ages, especially our younger residents here at the park.   If you want to play at night, lights are available at the courts.  
As of 1/12/23, each Thursday, there will be lessons for those who want to learn/just play better.  Paulette Ford and Beth Osowski will host a "Beginners" session from 2-3pm each Thursday afternoon, followed by open play from 3-4pm!  COME OUT and give it a try!!
The picture above was from a friendly round robin tournament on 1/9/23.  There will another every other Tuesday.  Check the white board to sign up for friendly competition.  We are all trying our best to support the YUMA COMMUNITY FOOD BANK.  As part of your entry "fee", you must bring a can good or 2.  All of which will be donated to the Food Bank.  HAVING FUN FOR A GOOD CAUSE!  Otherwise just join each and every morning at 9am!!
Here are some surprising and interesting statistics...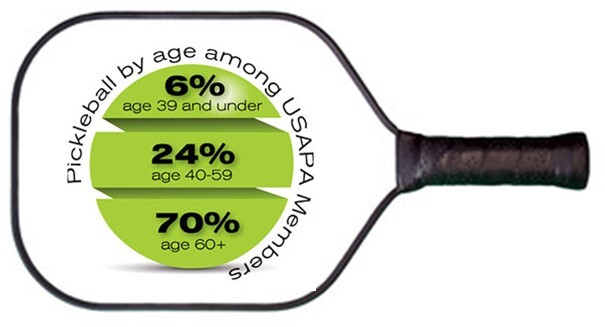 ~~~~~~~~~~~~~~~~~~~~~~~~~~~~~~~~~~~~~~~~~~~~~~~
---